Please enable JavaScript to browes this site.
Many clients ask us for recommendations for other services or suppliers for their events. These are some of the businesses we have worked with over the years, and we are very happy to recommend them to you. This list is not exhaustive so if you have questions about a particular item or service please feel free to ask us and we will be happy to assist you.
Venues
The Boathouse by the Lake


6273 5500
Federal Golf Club
6281 1888

https://www.federalgolf.com.au

Ginninderry
0438 547 764
http://www.lakegeorgewinery.com.au/

The Abbey Function Centre and Functions at Federation
The Abbey

6230 2905

Versatile Restaurant, Functions at Federation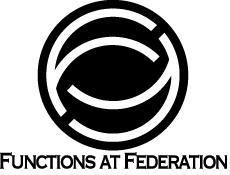 6230 9333
www.functionsatfederation.com.au
www.facebook.com/FunctionsatFederation

Hotel Realm
Thoroughbred Park

Photography and Videography
Creative Image Photography
0427 475 559
Captured by Chrissy
0416 951 335
https://www.capturedbychrissycanberra.com/

Studio Vita
0411 962 288
0412 431 611
Who Shot the Photograher
0435 534 115
Fusion Photography

0402 270 490
https://fusionphotography.biz/

Red Photography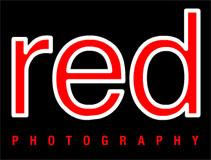 6295 9369

www.facebook.com/pages/Red-Photography
WGM Wedding Video Productions
0407 842 311
https://www.wgmproductions.com/
Children's Parties, costumes and Decorations
Just Clowning Around
For Birthday parties, magicians, jugglers, face painting, clowns, costumes and accessories, jumping castles and party decorations including balloons, we recommend Just Clowning Around.
1300 797 890
www.facebook.com/JustClowningAround
For a special rate on entertainment for your next Kid's party or event,
book Ardanien Entertainment and Just Clowing Around entertainers together in a package.

http://www.justclowningaround.com.au/entertainment/discos.html

Kid City
For Birthday parties and a fun time out, we recommend Kid City, the largest play centre in Canberra.
Ardanien Entertainment provide exciting discos at Kid City - please check the Ardanien Entertainment facebook page www.facebook.com/Ardanien.Entertainment for updates on dates and times for the next disco! Or book us for your next party.

6241 3144
25 Kemble Court, Mitchell
The Decorating Man
For all wedding and events decorating
John, The Decorating Man
6287 1177

A Touch of Elegance
Wedding and Events decorating
6231 2286
www.atouchofelegance.com.au
Chair Flair
Teresa 0428 584 202
www.chairflair.com.au
Accessories and Invitations
Creative Flair
0421 349 733
Saying I Do
For wedding accessories, bomboniere and gifts
www.facebook.com/pages/Saying-I-Do
Brides Best Friend
Wedding accessories and so much more
Jenny 0419 448 953
Cakes
That Cupcake Place
Unique, custom designed cupcakes, cakes and biscuits
Jodie 0423 122 529
www.facebook.com/ThatCupcakePlace

Cakes of Your Dreams
6297 6123
Celebrants
The choice of celebrant is a very personal one, here are a few that
recognise that your special day is all about you.
Licenced to Wed